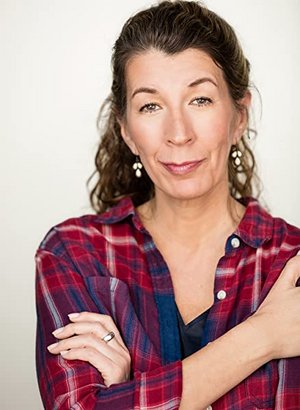 Danielle Fishel calls Maureen Driscoll her "most favorite author of all things naughty and delicious."
Maureen Driscoll is an Emmy-nominated writer-producer in Los Angeles whose credits include "MADtv," "Jimmy Kimmel Live," and Nickelodeon's "BrainSurge." She was also a recipient of a Walt Disney Studios screenwriting fellowship, where she wrote a romantic comedy based on her rather painful divorce. The script didn't make it to the big screen, but it did teach her a few things about happily ever after.
Maureen has written two Regency romance series, following the members of the Kellington and Emerson families, and one set in the early Victorian era, about the residents of Jasmine Cottage. She is also the author of the Remington Mansion time-travel/cozy mystery trilogy and a contemporary romance series about the wealthy Carmichael family in Los Angeles.
Her latest release is PART-TIME ELVES, a sweet Christmas romance novella about two temp workers at the North Pole who try to find each other in the real world.
She is also the author of FRACKED, a serialized novel on Amazon's Vella platform for cell phones. It's a paranormal romance where demons are rising up through a fracking field near an over-55 community, and the only people standing in their way are two former Black Panthers, a Vietnam vet, a retired teacher and a recent divorcee.
She is waiting for a Mr. Darcy to show up in her own life and plans on scolding him soundly for being so late when he does.
Maureen loves hearing from her readers on Facebook at Maureen Driscoll Author, Twitter, Goodreads and MaureenDriscollRomance.Wordpress.com. She is also extremely grateful to Mayhem Cover Creations for the book covers and Brandin Photography for the featured author photo.
"I love romance, but I can't stand badly written romance. This author is hilarious, great with dialogue, and feminist as hell (without sacrificing the swoon factor). I will definitely be reading more." 5-star Amazon reader review, 8/11/17
"Ms. Driscoll never disappoints." 5-star Amazon reader review, 2/9/21